January 22nd, 2011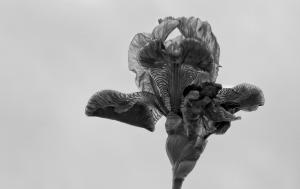 I came upon a small garden area at a nearby church. As I walked up the drive the backlit Iris group caught my eye and I shot a dozen or so images before moving on. In my computer I've worked with the images many times over the last two years. What you see here is the product of my most recent visit to archived images. As I so often do, I've published both Color and, Black and White.
January 17th, 2011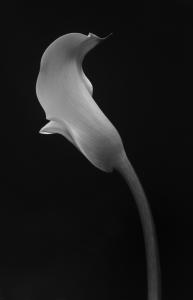 Over the span of a couple of weeks I photographed several Cala Lillies as they matured and changed shape. I experimented with varied perspective and lighting. I'm intrigued by the process, working towards that one image that surpasses all others. For you photographers reading this - I shoot with a Nikon D7000, process with Adobe Lightroom 3, Nik Complete and OnOne Software's Perfect Resize Pro. Your comments are always welcome. Thank you for exploring my work.
January 16th, 2011
Today marks the inauguration of my blog here at Fine Art America. Each time I work with an image I convert it to Black and White to determine which I like best, Color or Black and White. Often times I conclude that I like each equally and publish or print both. I hope you enjoy browsing through my images. If you have any special requests please email me. Thank You!